You know the deal on this one. The drift scene ravaged the S13/S14 population over the past 15-20 years. Finding an unmolested example takes a great deal of patience, the owner always knows what they have, and generally speaking, if the the mileage is low, it's because the car doesn't move.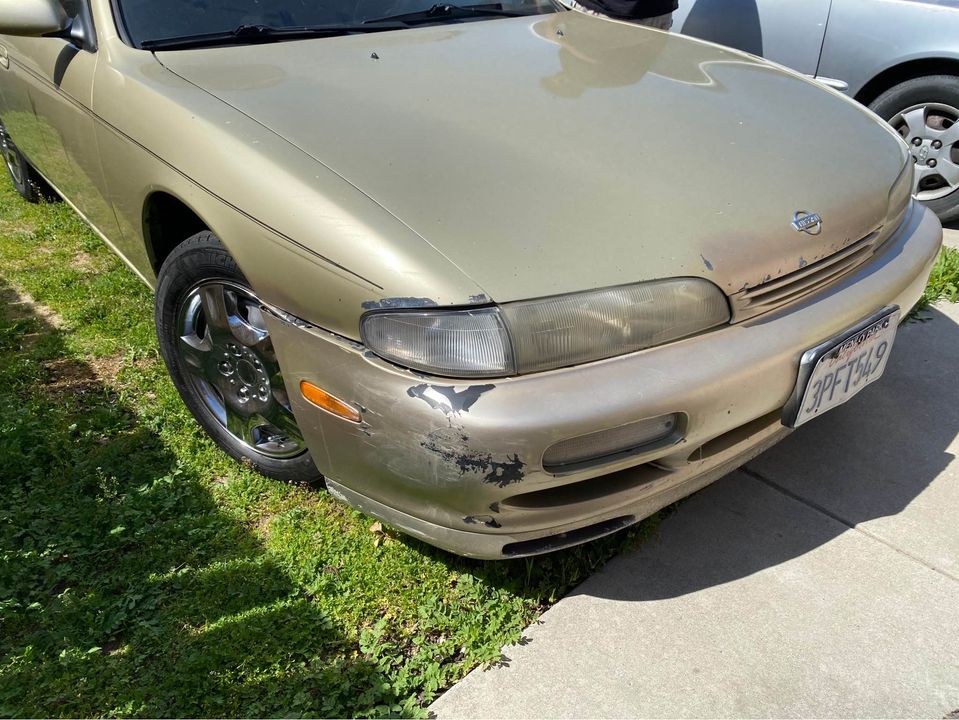 This is not an ideal S14. You can tell it's been sitting in the sun for years, it has unrepaired paint damage all around, particularly on the front passenger corner, and it's an automatic. The previous owner installed a push-start ignition, which is never a good sign. But, it's listed on Facebook Marketplace for $7800, and has 73k miles on the odometer.
Side note, to see a list of every S14 240SX we've found on Facebook Marketplace, check out this link. If you're new here, we hunt Facebook (and eBay, and Cars and Bids, and Bring A Trailer) for collector cars of interest, and compile them into these massive lists. We update daily, so come back for more.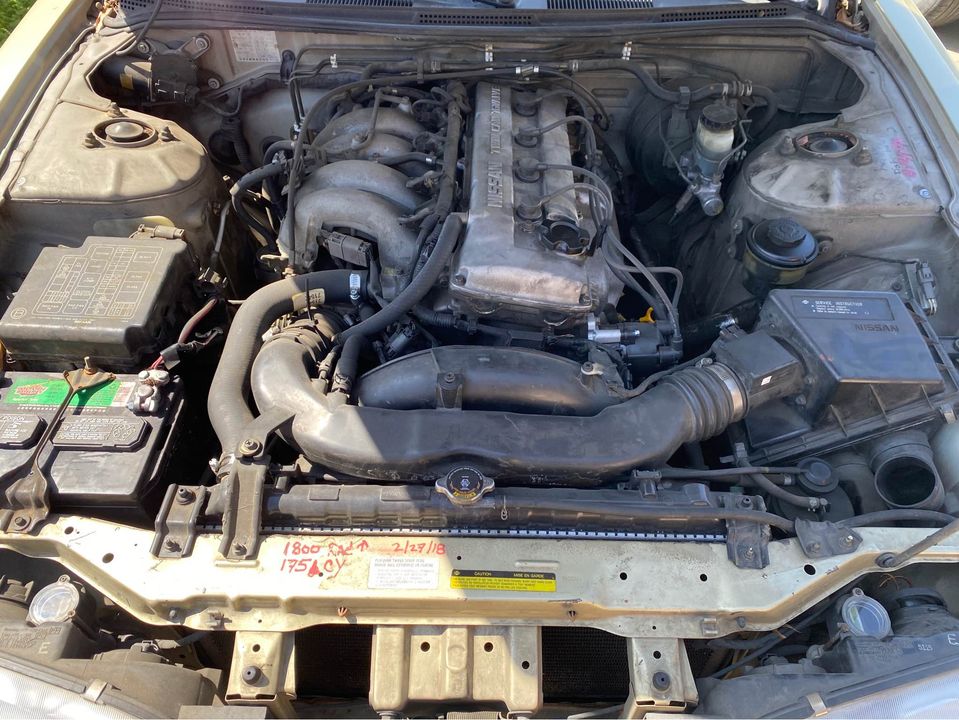 The engine bay is complete: no eBay short ram, no OBX header. This is a hen's tooth, a unicorn horn. Yes, it needs work, but the way things are going, will you ever find another S14 this "reasonably" priced?
We've reached a point where most 240SXs have been destroyed. And at $7800, this one might be next, unless you save it.