Sunburst Yellow is one of the rarest colors of NA MX-5 Miatas in existence. Tacking a $250 surcharge onto the bill, only 1519 Sunburst Yellow Miatas were made, making them exceptionally desirable. One is for sale right now on Bring A Trailer, and, at time of writing, its price is already at $8500 with seven days remaining. That price is sure to hit the teens if not the twenties; it even comes with a matching hardtop.
For this reason, when one scans the Facebook Marketplace listings, yellow NAs stand out. So imagine my disgust, eyeing a tiny yellow thumbnail and clicking on it, only to find this rolling nightmare.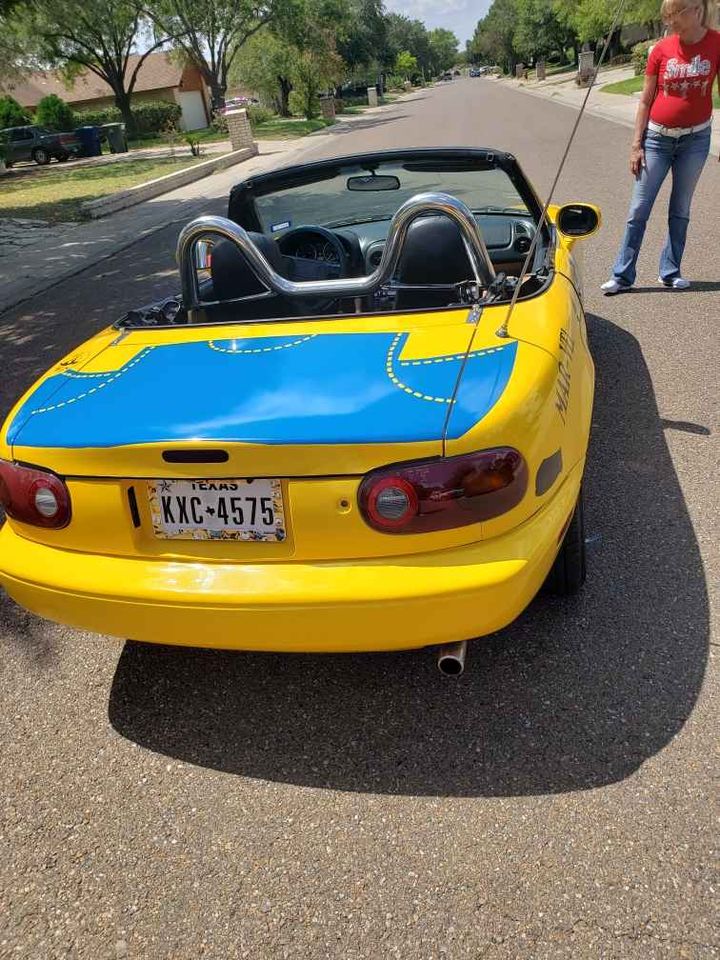 That's it, really. I just wanted to share this painful moment. This 1994 is not an original Sunburst Yellow, which were only produced for the 1992 model year. This example is a color change, along with some lovely graphics. It has 150,000 miles and the owner is asking $10,000 or best offer. Act fast.