I own an MR2 Spyder. It's a 2000, it's bright red, it has 63,000 miles. It's genuinely the most fun car I've ever owned. I cherish it and would never consider selling it.
...Except I definitely will now, because one with two thousand less miles than my own sold for over $17,000 on Bring A Trailer recently. Considering what I paid for mine, hanging onto it in these absurd times feels foolish. After all, these cars get posted on Facebook Marketplace all the time; I can just get another one.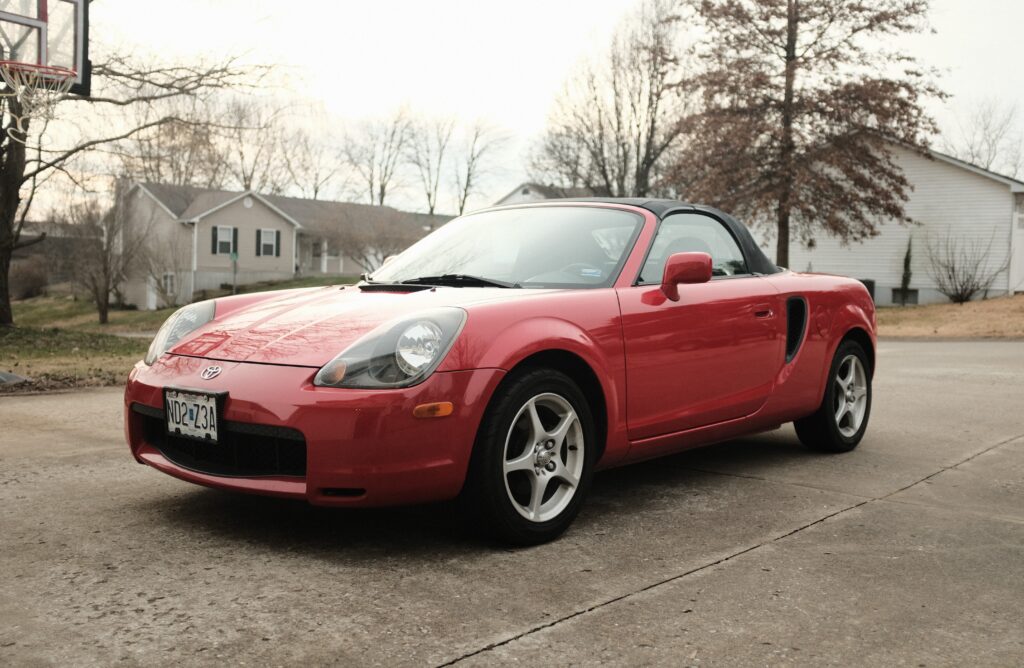 So I've been looking, and looking, and looking. Unfortunately, it seems a lot of Spyder owners have also gotten the news that these cars were crafted from solid gold. $10,000+ asking prices are the norm for sub-90k examples, and the owners I've attempted to haggle with have all but laughed directly in my face. I'm sure if I tried to offer $6500 in person they actually would, immediately before chasing me off their driveway.
Yesterday, I received an alert on our Discord server. You can enter what make, model, year range, and mileage range you're after, and my bot will tell you when there's new matches. Two MR2 Spyders had just gone up for sale: the one pictured in this article, and a white 2001 with 63K on the clock, which was optioned identically to the one that just sold on BaT.
I immediately clicked on both and sent offers. The BaT clone was asking $8000; I offered him my customary $6500, to which he replied that was simply too low as his inbox was filled with interest. Fair enough.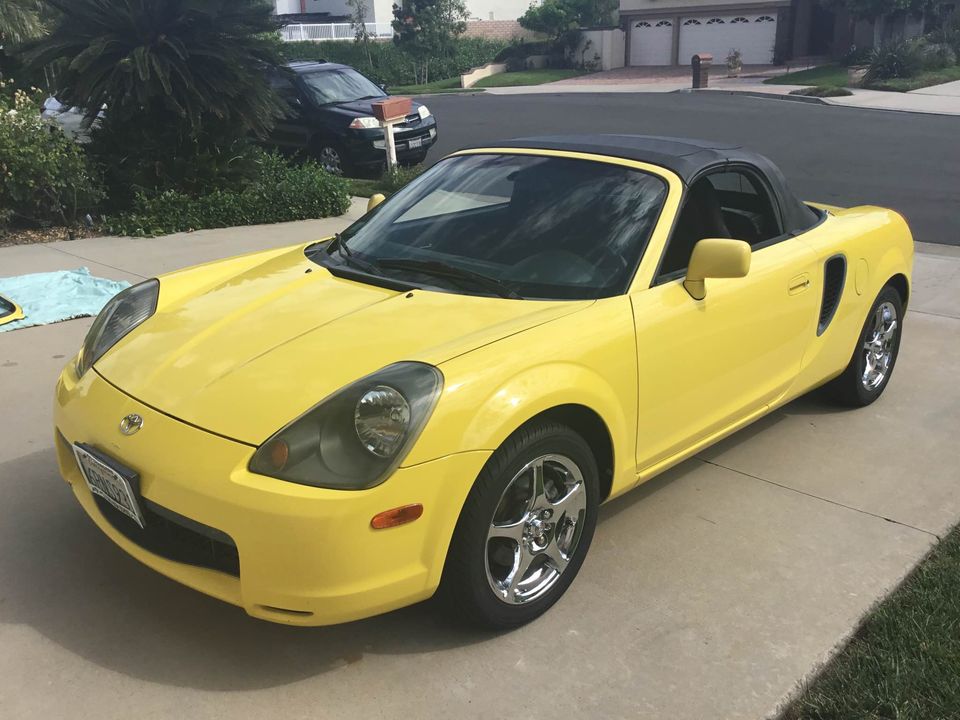 The yellow MR2 was being offered at $6500. Located a mere 28 hours away by highway in a suburb of Los Angeles, this 89,000 original mile Solar Yellow example actually included the OEM hardtop, color matched of course. Underneath was a black top and black cloth interior, just like mine. I offered him asking price. I told him I had cash in hand. I did everything I could to secure this car. He sent me the VIN and some jovial conversation, telling me how much he loved it, how much he hated to see it go. I told him I needed to book a flight, just don't sell it.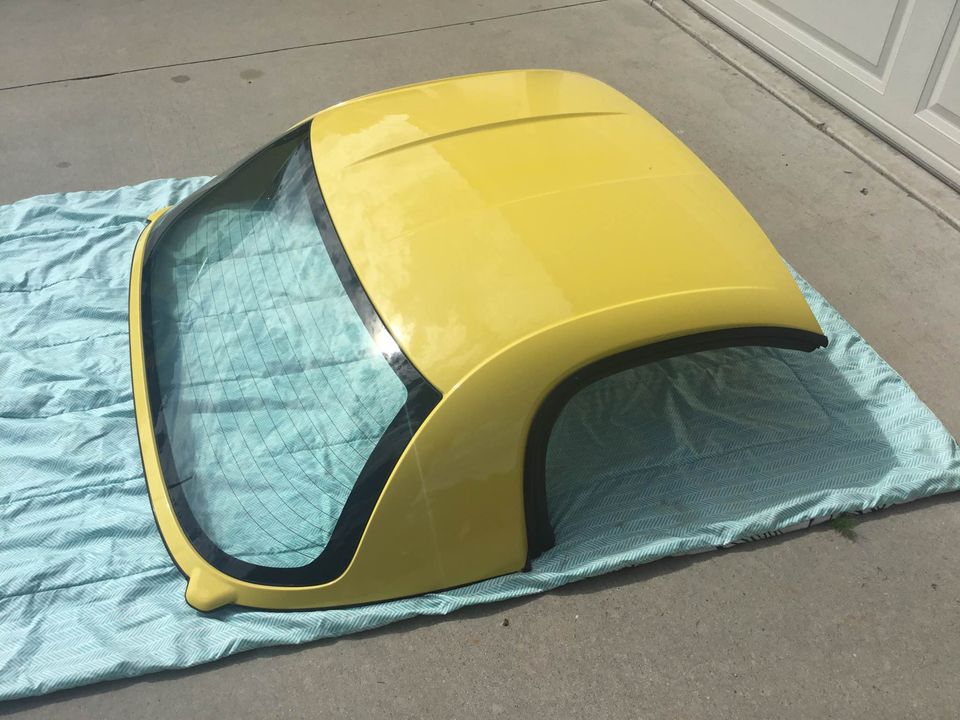 Of course, you know how this ends. Within six hours of listing the car, it was sold. This car, with the matching hardtop and sub-100k mileage, is the perfect Bring A Trailer bait car. even with 50% more miles than the white and tan beauty that sold a couple weeks back, I'm sure if it were listed, it would fetch a similar price. The hardtop is basically impossible to come by at this point, much less color matched, and the solar yellow really does look insane out in the real world, surrounded by the usual tan and beige conveyance appliances most choose to drive.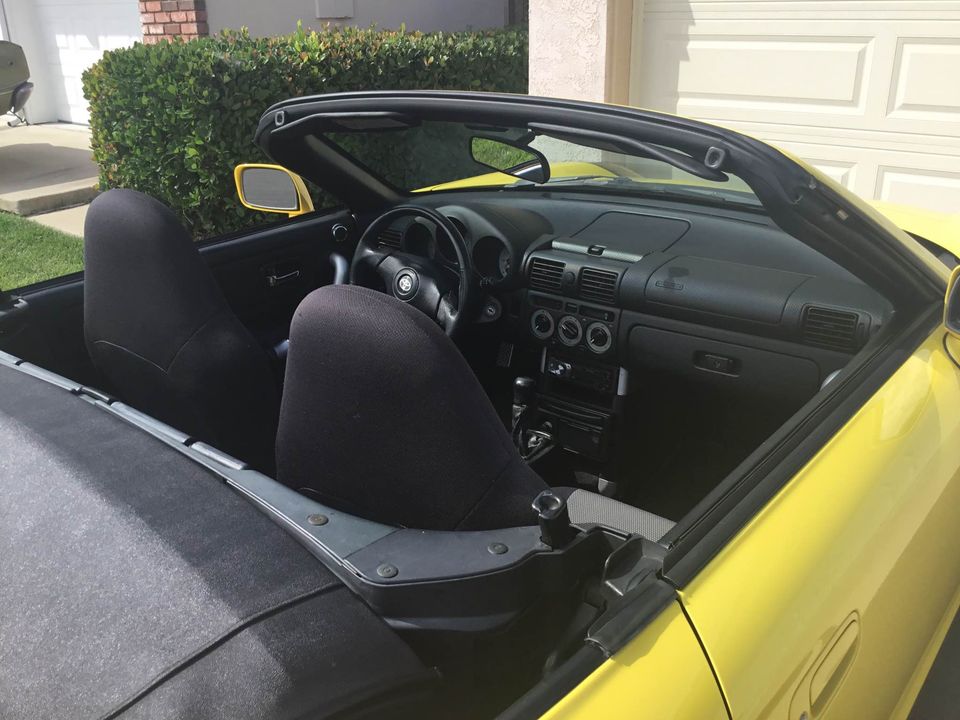 It's not a matter of if, but when this car will show up on Bring A Trailer, Cars and Bids, or eBay. We'll keep our eyes peeled and update on this car's journey as it continues. I fully expect to see it again in the near future sporting a five figure price tag. The white 2001 Spyder I mentioned remains for sale at the time of this writing, but god knows for how long. I guess I'll make another offer.
One final note, if any of you live in the Los Angles area and want to act as an intermediary for these kind of things, jump on the Discord and talk to us. California has a wealth of great cars and we'd like to get our beaks wet from thousands of miles away. We'll make it worth your time. Free stickers?