If you haven't read the previous chapters, welcome! Get caught up in the Z Odyssey archive. New posts every Tuesday!
A storm was heading in from the west and I was doing my best to outrun it. I touched base with Pat: he was headed back to Mammoth Lakes and hit snow on the way back into Nevada. Three inches of fresh snow had already fallen, and it was still coming down; had we left a day later, I would have been screwed. The Chinese-branded Deruibo tires [neither spellcheck nor I believe this is a real brand -Feed] and lightweight, open-differential rear end of the 240Z would have been a recipe for disaster in light rain; in snow it would be an apocalypse.
Each digital road sign I passed warned of imminent doom: "SNOW AND HIGH WINDS IN 3 HOURS". But, as I traversed the state, the tension eased as I was outrunning the storm. It began to get Dark in Laramie and as I stopped to get gas, I realized I would be in the clear. I dodged a serious bullet by skipping that ski day.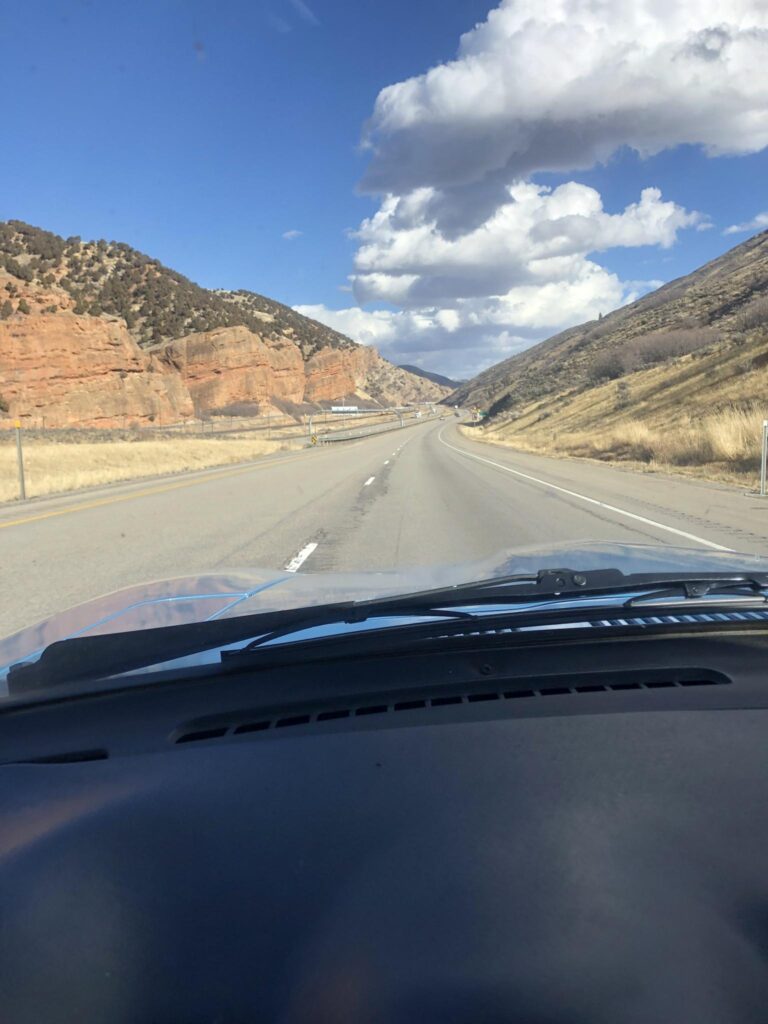 If you've never driven 80 through Wyoming, do it. It is stunning. There are gorgeous mountain vistas and outcrops all along the interstate. If you've never driven 80 through Nebraska, don't. Stunning vistas of Wyoming were replaced with the flat nothingness of corn country. I stopped for gas somewhere around midnight and realized that the other headlight was now dim. A quick fuse change returned the light to its proper brightness and I was on my way.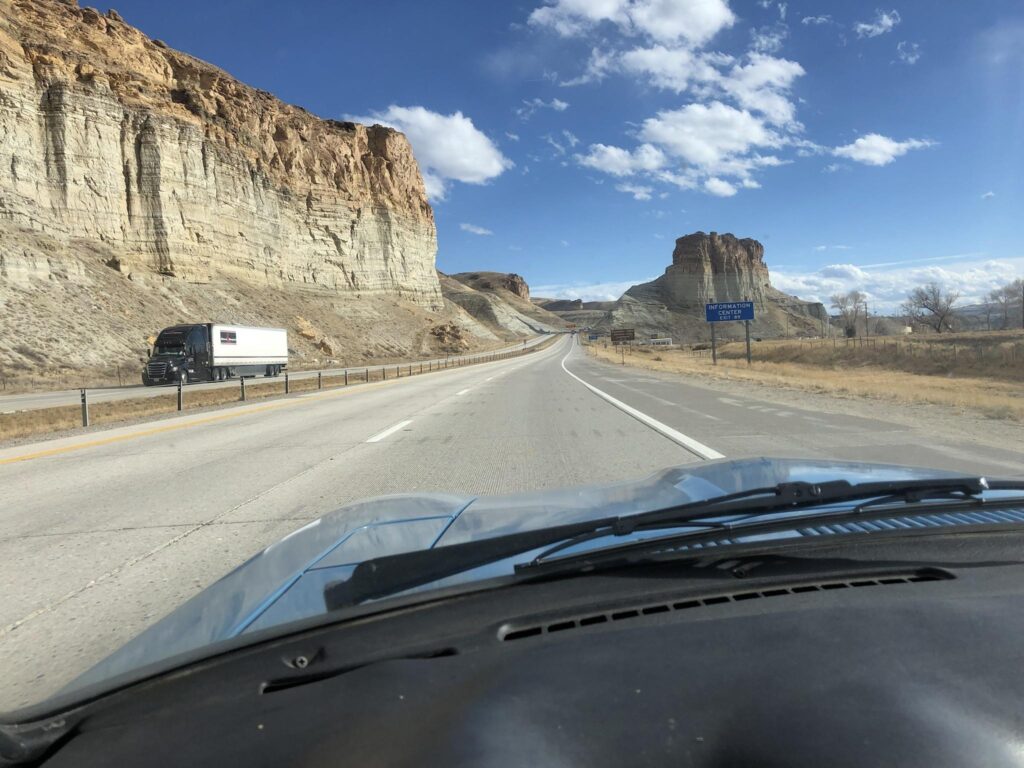 A weird thing happened somewhere in Nebraska. In my dreary state, in that dreary state, I started to personify Lucy more and more. The analog clock wasn't functioning for the first part of the trip. This is a common issue amongst S30 chassis cars. I made a pact with Lucy that if she moved from 8:03 and hit 8:05, she was done for the day. I made it to Des Moines, Iowa around 4 AM, right as Lucy hit 8:05. I debated pushing onwards towards my friend's house in Indiana, but I couldn't go on and Lucy was telling me she couldn't either. The real sacrifice of this trip so far was my hindquarters being married to these APC "performance" seats. My ass was screaming at me and I could barely stay awake. I had gone through 4 red bulls in 4 hours and they were starting to wear off.
I crashed for four hours at a Ramada Inn, and as I drifted towards slumber, I smiled knowing a free continental breakfast awaited me. I woke up and was immediately disappointed that this particular Ramada didn't offer free breakfast. I managed to find the only damn hotel off of interstate 80 that wasn't generous with the best meal of the day. The 90 bucks I paid for the room suddenly felt like a lot more.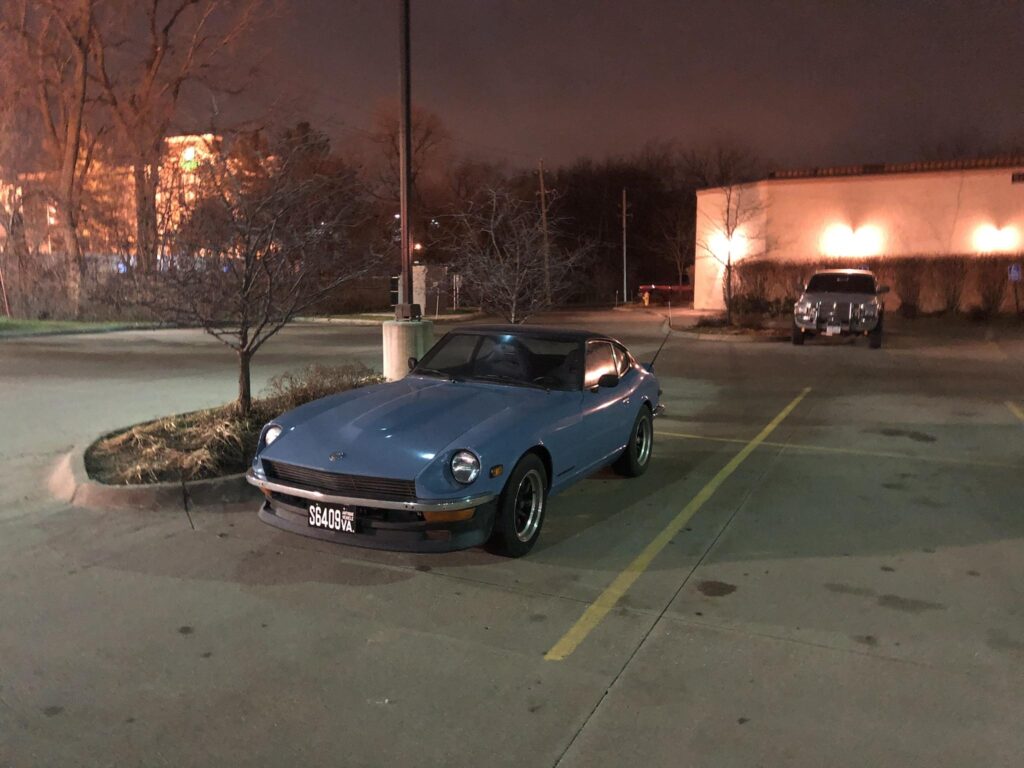 I pushed through the remaining parts of Iowa on my way to Indiana. I was averaging about 27 miles per gallon, and I did math to the official soundtrack of this trip (Funeral for a Friend was still permanently stuck in the player) and realized I was likely going to come in under my $500 fuel budget. My smiles per gallon increased after that notion, and it took the sting out of my free breakfast sadness.
While I thought that the void of Nebraska would be the visual low point of the trip, Iowa really outdid itself. Iowa is boring. It's painful and boring. Childlike, flat stare, playing with carpet fuzz catatonically boring. Flat land, cow pastures, and windmills as far as the eye can see. This seven hour stretch to Indianapolis was filler.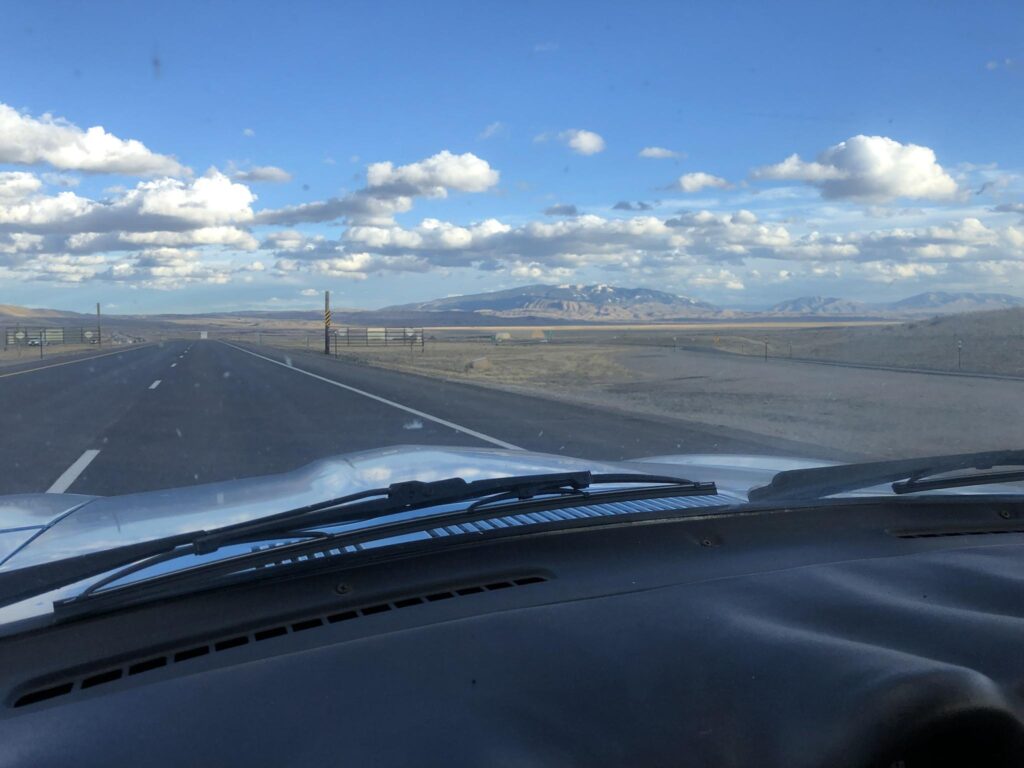 I spent time continuing my anthropomorphic bond with Lucy, helping break up the monotony of the bland countryside. Lucy didn't present any signs of the clutch slipping in the flatlands, although I didn't push her hard for fear of her getting upset with me. Previously, Lucy had communicated to me through the radio, and in the fugue state that is an Iowa highway drive, I started to hear her voice even clearer. I pictured her enjoying my crooning of Funeral for a Friends' greatest hits, which was deepening my madness as it repeated again and again from the broken CD player.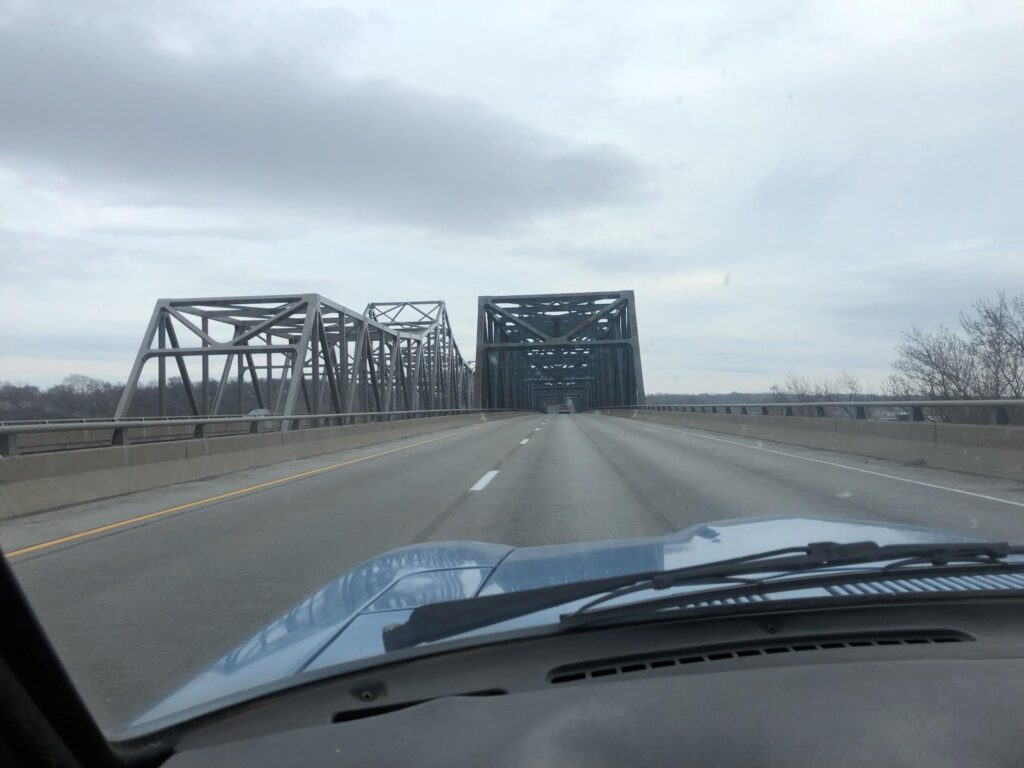 I eventually arrived in Indianapolis at 5 PM and luckily I was scheduled to catch up with a friend, which allowed me to come back down to earth after my brief trip into the madness that is Iowa. Sports and video game discussion at a local sushi bar was just what I needed to remember to be human again. We headed back to his house in hot debate as to whether I should push the final drive home or break it up. I was really missing my wife and son at this point so it was a tough decision for me to stay. The last thing I remember is having one beer on the couch and my eyes getting heavy. I passed out for a solid 10 hours still dreaming of my missed free breakfast.