We all know NBs are the superior Miata [we don't -Feed]. It's been discussed on the Collector Car Feed podcast several times now. However, what we've got here is a real project that is (thankfully) OBO so you might be able to scoop it for a reasonable price, considering the low miles it has.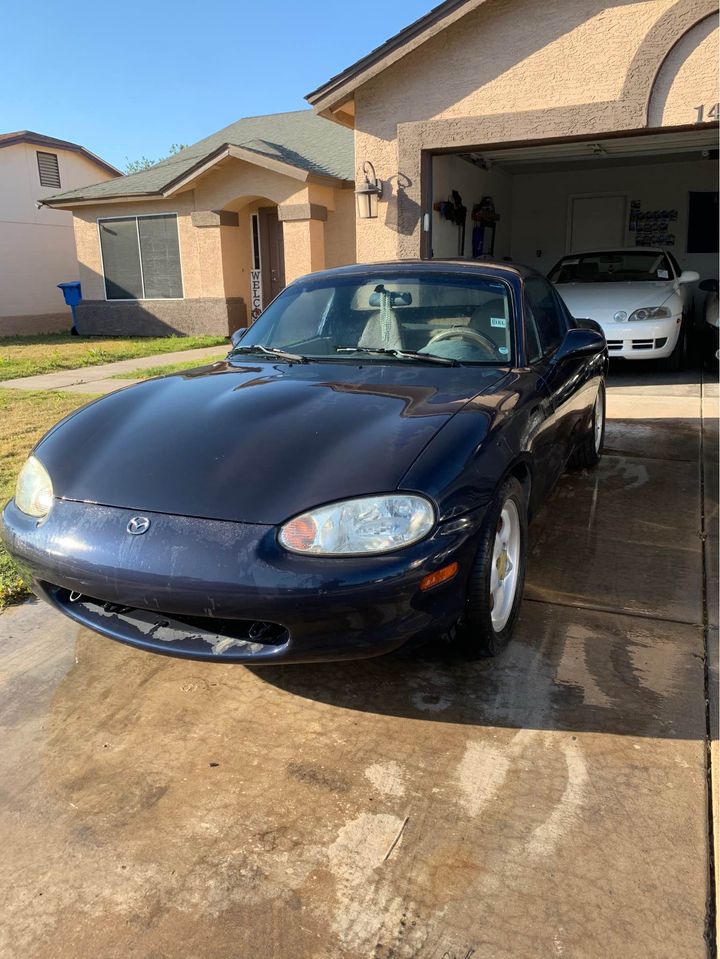 Almost everyone on this fine website knows about Miatas; it seems like even the most common folk know now. I double-checked this by yelling out the window of the Feed offices "Hey what's a Miata?" and a nice gentleman on the sidewalk below replied "A great driver's car!" If you need more convincing, let me tell you this fact: It's the best selling roadster of all time.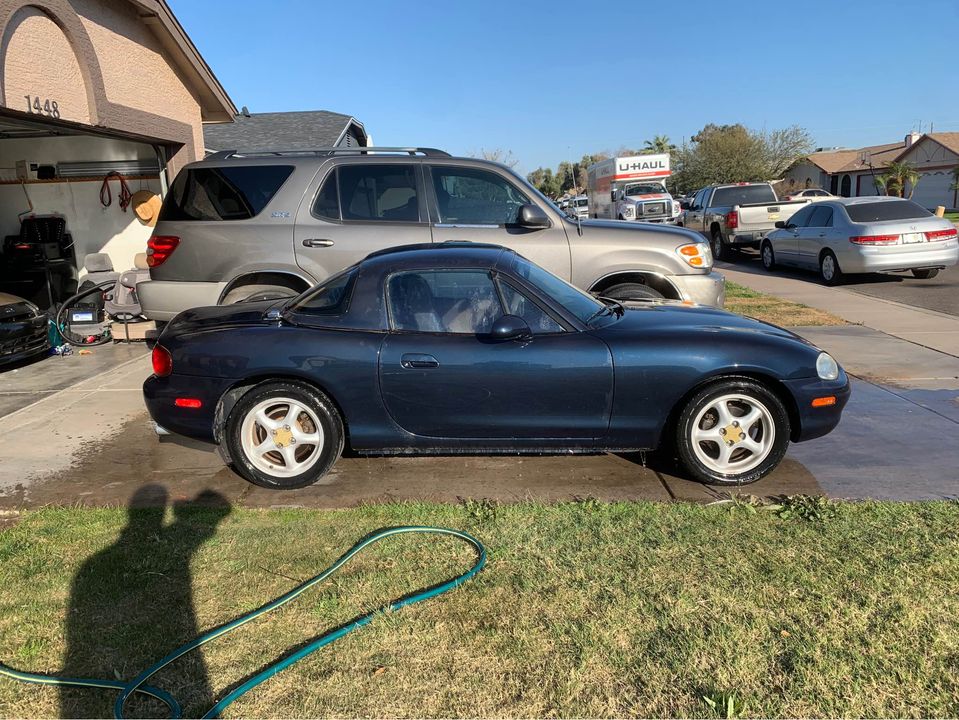 This particular NB has just under 29000 actual miles on the car. However, the seller does state that the Arizona sun has taken a toll on the vehicle's paint and dashboard, as noted by the above and below pictures. The car is an original 5 Speed and does have a hardtop, which is an exceptionally desirable, hard-to-come-by amenity.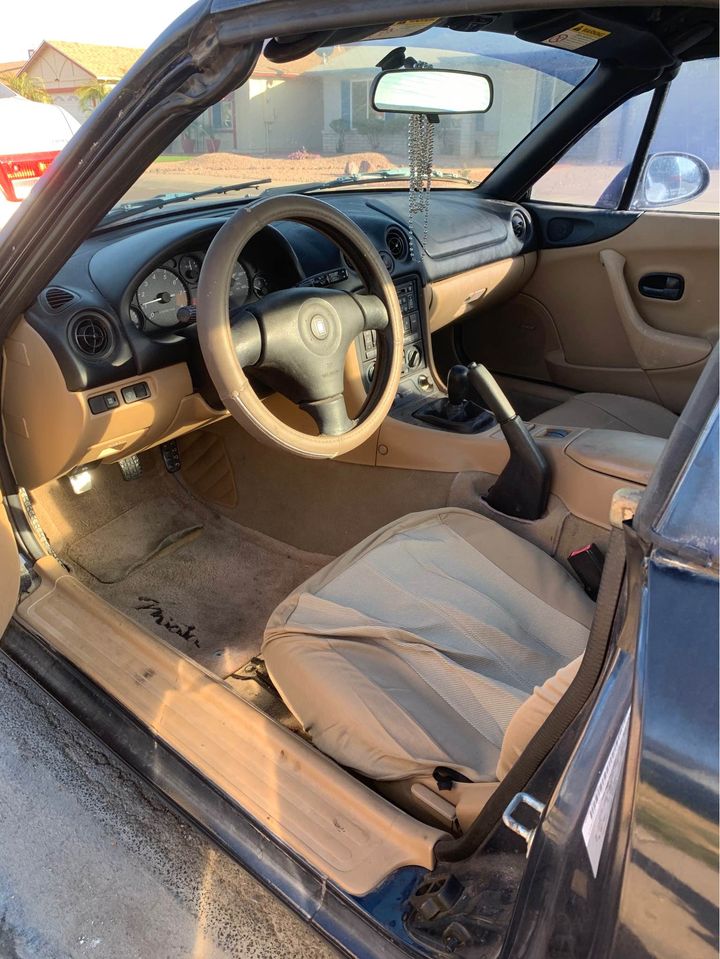 Overall, this car's a little steep at $8500, but as I said in the beginning, the seller states this is or best offer, so you could potentially scoop it for a decent price. A little Maaco love, some time on the internet finding either some new seats or having an upholstery shop run free and you might (keyword might) have a Bring a Trailer winner on your hands. You can go here to find the listing. Unless it's slipped away by now, in which case you should have gotten Feed Premium to find this gem and ones just like it, first, when they hit Facebook Marketplace.