Lexus GS 300. Infiniti M30. Crown Victoria. Old mail trucks. When I pull back and take a macro view of my vehicular habits, a clear trend emerges. It's undeniable: I fall in love with shitboxes. This is not how God or father intended, but since my teens, I have only had eyes for the shitty.
A large part of my obsession with ugly ducklings is rooted in my unshakable pragmatism: cars are depreciating assets (and on top of that, I've never had an excess of assets myself). So while I can appreciate the intricate mechanical workings of a Ferrari, I'll never spiritually connect with one like I have with my former turd chariots.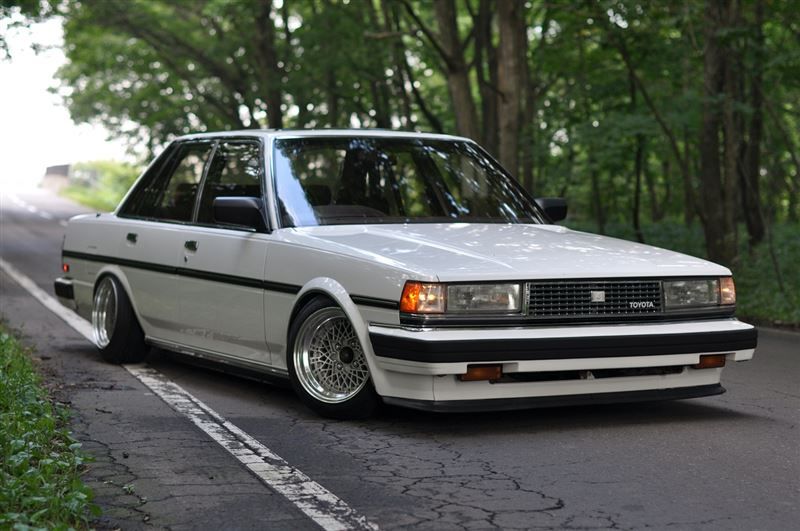 This all started leading up to getting my learners permit. I would grab an Auto Trader and pore over every listing, checking the price first. At the time I had a few hundred dollars to my name, and based on my upcoming employment options, I estimated my 15-year-old net worth to top out around $1500.
With my given financial limitation, the Auto Trader became a much smaller publication. Only a few vehicles lived in my price point, many of them foreign, front wheel drive sedans; while this would be acceptable transportation for the working man, I abhorred the idea of pulling up to school in one.
When all seemed lost, I flipped to the back of the rag, and jumping off the page like a pin-up girl was my first crush: a decommissioned DJ postal jeep, 1973 vintage, running and driving for the low low price of $800. That jeep stared up at me with hope and wonder like the second prettiest girl at the trailer park.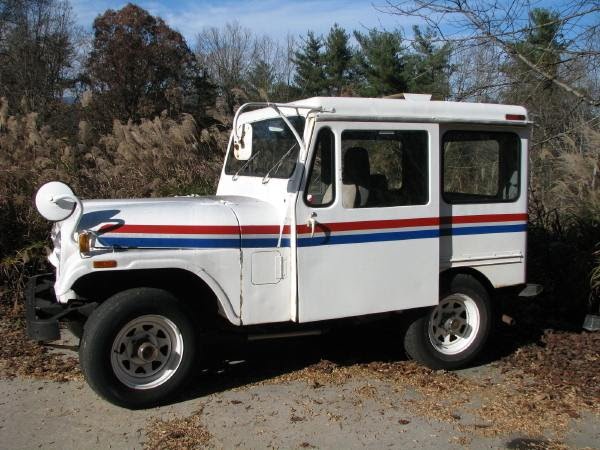 This is the key to falling in love with the unlovable: you need to bend reality with obsession. Any problem was just an opportunity in disguise. No A/C? I'm just gonna open up that side door. 2WD instead of 4WD? Well, technically, it will be more reliable. Maximum speed 60 mph? I love back roads, who needs highways anyway.
For the year leading up to my 16th birthday, I inhaled every bit of information available on the postal jeep and by infatuating myself with the mail jeep through print advertising, then the internet, then celebrating them upon seeing them in the wild, I was teaching myself a pattern that I would follow into adulthood: the deep connection with the different. I never ended up getting the jeep (my father stepped in at the last moment with a nice 16-year-old stimulus package), but the shitbox seance had been completed, and there was no going back. I was drawn to the inexpensive and forgotten forever.
As I grew up, I came to learn that I needed my transportation to be reliable. While I love turning wrenches, at the end of the day I'm below average at it. Those front wheel drive foreign sedans were suddenly looking a whole lot sexier.
Around this time, I was driving a 1994 Toyota Camry station wagon on its last legs. This was a hand me down car, and while grateful, I didn't love it like I would have my own. So when it finally wouldn't pass emissions anymore, I went hunting for my next love.
Like an oak barrel to wine, age had refined my shitty palette, and I now viewed amenities like reliability and air conditioning as mandatory. After a few weeks of browsing craigslist I found myself gazing at my next long term relationship: a 2000 Toyota Echo coupe with a 5 speed. If I squinted just right it kinda looked sporty, a trick Tercel and Paseo owners perfected before me. One owner, 62,000 miles, and $3200 dollars. While the jeep showed me the power of delusion, the Echo helped me master it.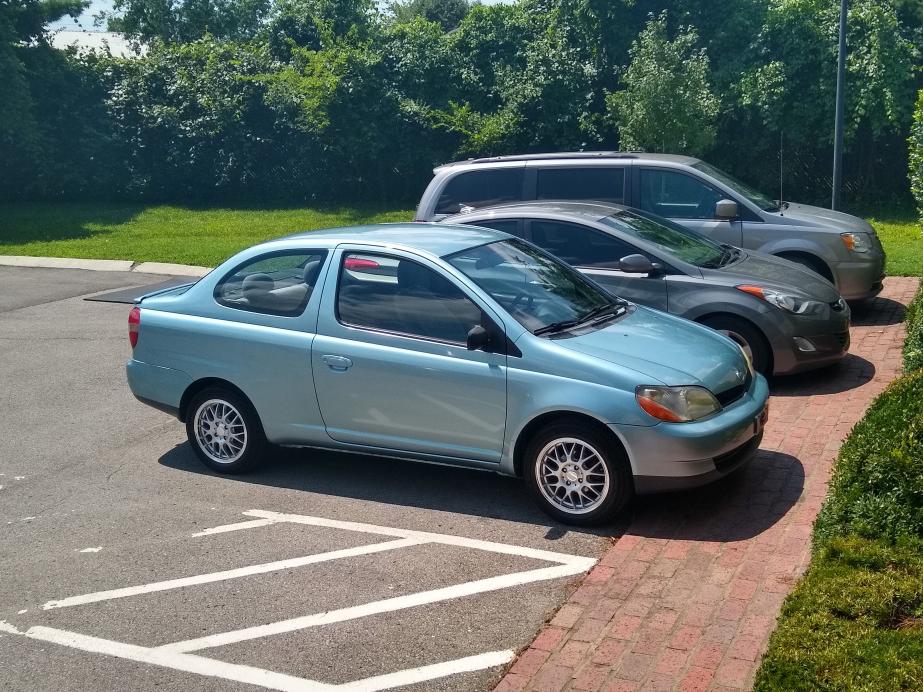 I learned patience with the Toyota early on. My twenties were turbulent times, and through it all I loved the Echo like it was an AC Shelby Cobra. Given there weren't a plethora of modification options, I would study each one for months.
When I found Toyota made a factory trunk spoiler, I debated for a full year about it, savoring every thought. When an old man rear ended me and offered to pay cash for the damages, I knew it was my time. I purchased the decklid spoiler and had the body shop paint it with the rest. I had marked the beast: it was no longer an Echo, it was my Echo. And in the end, she was a masterpiece: meticulously cleaned and detailed, filled with premium fluids, and topped off with a service record that looked like a military flight log. This turd reliably took me to work for seven years and was polished to a mirror sheen the entire time.
When I finally went to let the old girl go, I saw in the buyer's eyes what I knew to reside in my own. He loved the shitboxes too. He asked all the right questions of someone who had the bug. He had twenty-five $100 bills and big plans for how he was going to love this car and make it his own.
It was nice to know that another person like me was out there,
This love has never left me, and manifests now, every morning, in the form of browsing Facebook, eBay, BaT, or this site, looking for the sub-$4000 forgotten girl. I fantasize about a Buick Lesabre's 3800 V6 purring, picture myself restoring a junkyard GS 300, or finding the right box Caprice Classic to mob around in. I could probably do better, but I'm reminded of Frankie Valli and the Four Seasons crooning:
Little rag doll…
I'd change her sad rags into glad rags
If I could (if I could)
My folks won't let me
'Cause they say that she's no good
She's a rag doll, such a rag doll
Though I love her so
I can't let her know
There's space in my driveway for a third car, so when I see that 1993 base model Del Sol, I linger on the listing and wonder what that little rag doll would look like if I gave her glad rags and all of my heart.
---
We attempted to capture the spirit of the Auto Trader bargain bin with the following selections. If you like this kind of thing, you really should consider subscribing to our mailing list.
[recent_post_slider design="design-1″]