Look, the color scheme isn't really my thing, but if you're starting an Instagram tuner car raffle company, or edgy fake JDM sticker and tshirt brand, or tuner-inspired synthetic vape juice brand, you need to take a look at this package deal on Facebook Marketplace.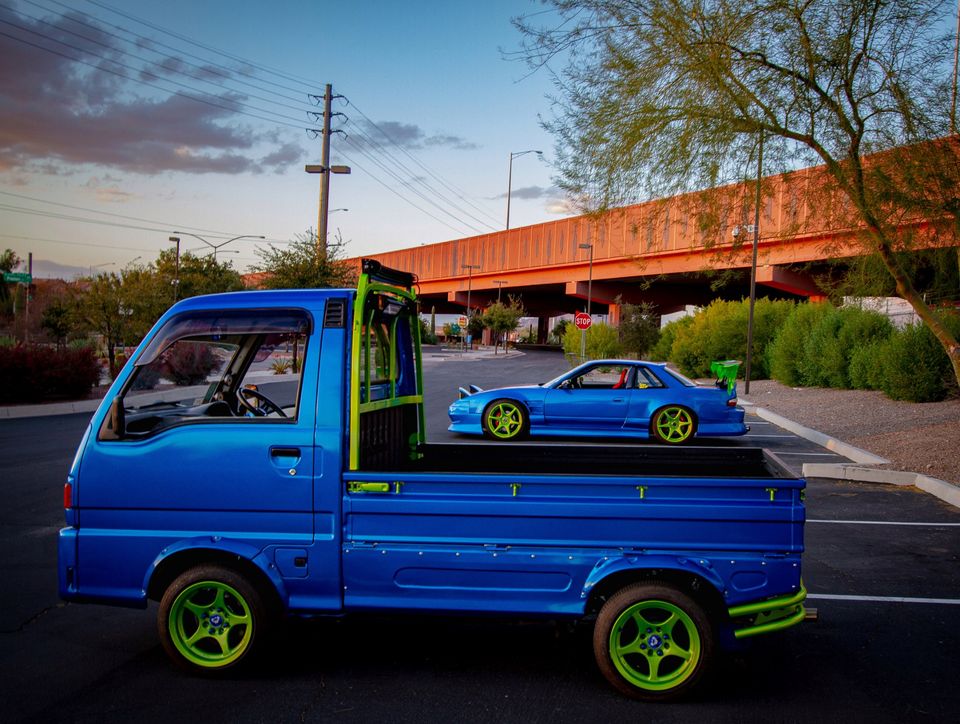 Priced right at fifty grand USD and currently located in Phoenix, Arizona, this pair includes a 1JZ swapped USDM Nissan 240SX coupe and a tiny Suzuki pickup.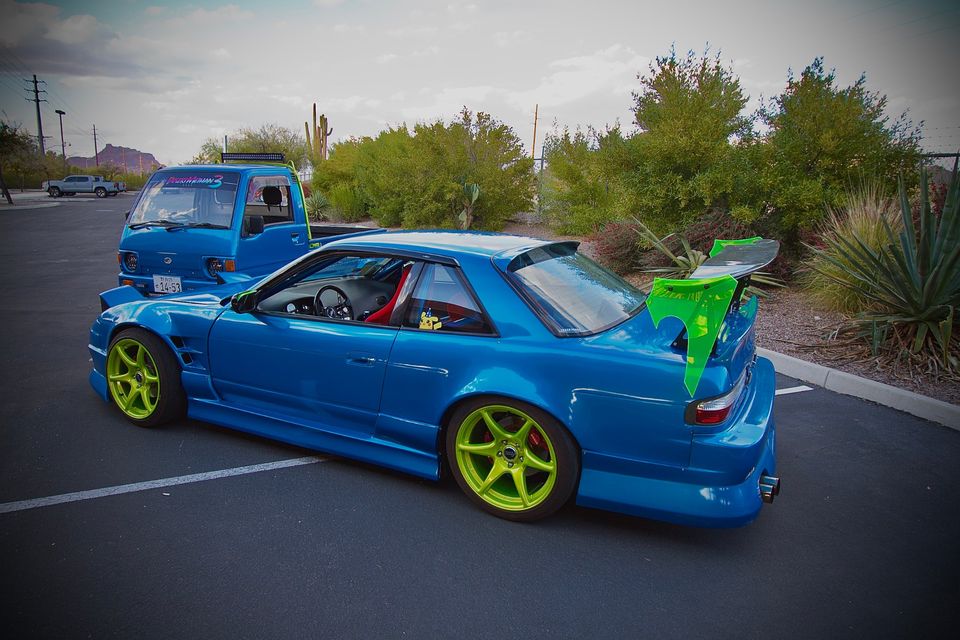 Look, it's just a cool pair. It's OBO. The colors are heinous, but if you have bad taste, you're set.