What do you get when you cross an 80s mid engine sports car with a K5 Blazer?
A car the previous owner bought as a joke: "One of our clients who has way more money than he needs... bought this car to cruise the strip in Las Vegas. ...our client has a wife who for some reason did not think the car was as funny as he did."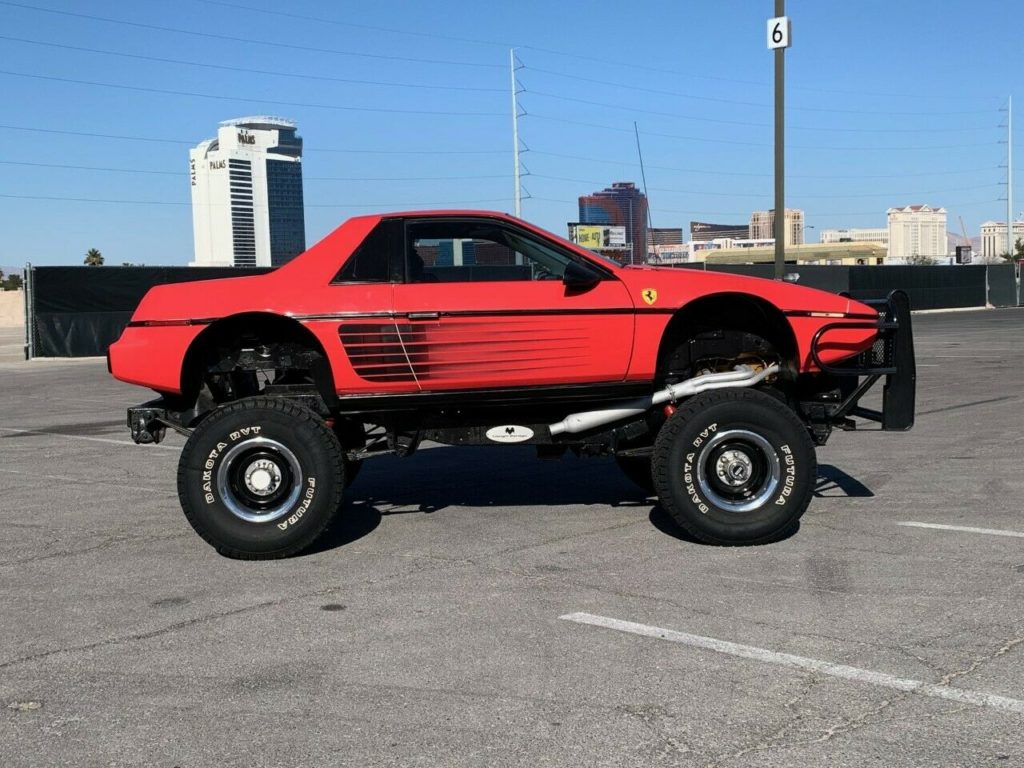 Topped off with some Ferrari 348-inspired graphics, this Fiero is ready to score boomer points at Cars and Coffee or mildly amuse, for the first five minutes or so, any onlookers at the local dunes.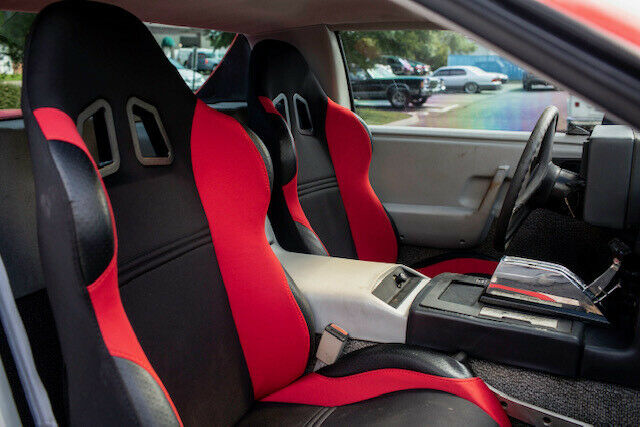 The "Fierrari" is front engine, powered by a small block Chevy 350 v8. Unfortunately there are no pictures of the engine bay or trunk.
This auction is live on eBay at the time of writing; the current price is $3950 with three days to go. If you've been looking for a creative way to piss off your wife, this lifted Fiero is a tried and true method.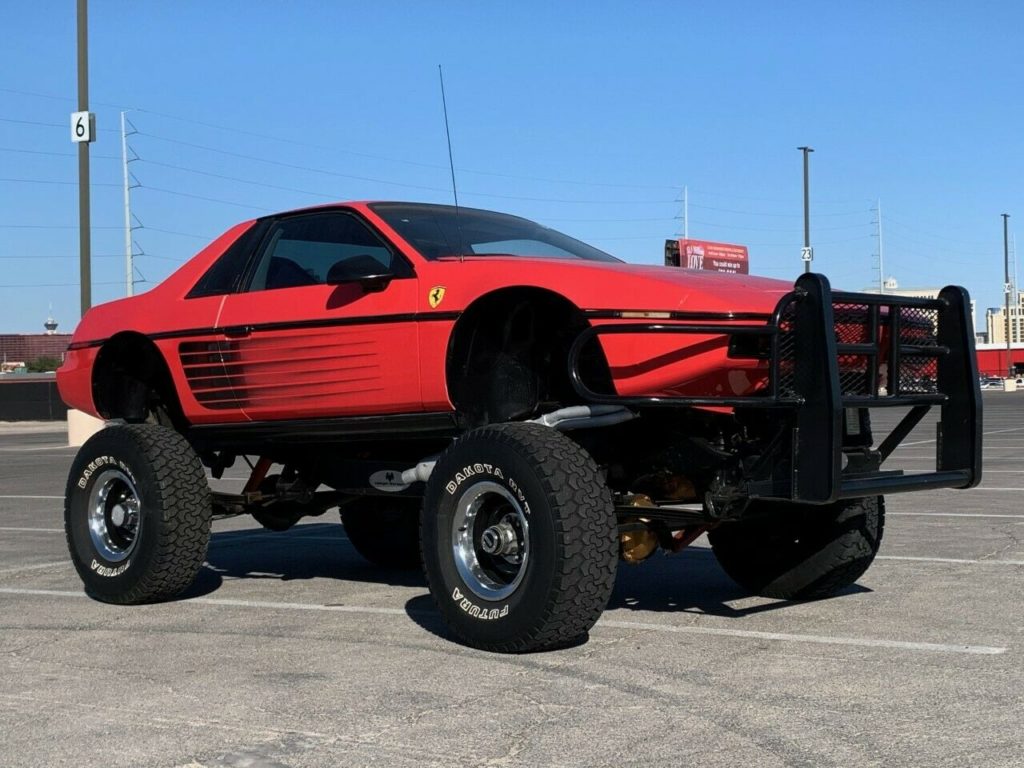 Be sure to check out all of The Feed's newest daily listings. We list hundreds of interesting cars daily!